INTERTECH - THE EARTHING SPECIALIST IN INDIA
InterTech is a specialist in the field of Earthing, Soil and Electrical Audits (electrical & fire) & Lightning Protection. Having commenced operations in 1990, InterTech has pioneered in providing innovative solutions in the field of Earthing & lightning protection for various prestigious clients and corporates like Prime Minister's Office, Ministry of Defence, Rajasthan Rajya Vidyut Vitran Nigam, ABB -Taylors, IL Kota, L&T, Siemens, Alpha Drug India Ltd., Simplicity Engineers, ESPL Chandigarh, Cement Corporation of India, ACC, Mitsubishi Corporations, PDIL, UNICEF,  Pune Municipal Corporation, Indian Air Force, MES Delhi Zone, Indian Oil Panipat & Paradip refineries, NTPC Faridabad Gas Power Station, Prasar Bharti, National Fertilizer Ltd., New Delhi Municipal Council, Tata Power – DDL, Bhabha Atomic Research Centre, BHEL-EDN, Bhushan Steel Ltd to name a few.
Customer-centric approach, trustworthiness & innovation have been the cornerstones of our business and this ideology continues to be at the core of our belief system. A strong, dedicated, widely experienced team, well-equipped service centre and prompt & reliable after sales support has gone a long way in establishing goodwill for Inter Tech. However, our desire to excel inspires us to bring in new and innovative technologies for constant improvement. An astonishing 90% customer retention rate is a testimony of our business ethics and success.
Besides being known for high-quality Earthing solutions over the years, InterTech has become a leading player in technical services. Our service offerings include Soil & Electrical Safety Audit, Earthing Health Assessment, Lightning Protection Adequacy Study, etc. We have built a very robust & credible track record of solving tough challenges faced by various customers due to issues with grounding, lightning protection & EMI/EMC, 
Intertech has established effective systems & standardised processes which are IT enabled for effective control with adequate checks & balances. This guarantees consistency, quality & reliability across offerings of products & services.
Interech Earthing Solutions take the worry out of making sure you have a properly risk assessed, designed and installed solution commissioned to the latest protocols. We have proved to be one of the most trusted Suppliers and Promoters of Marconite Earthing method and its Equipment. Marconite Earthing by Intertech is very useful at residential, commercial & industrial setups.
Earthing system is essential for any electrical installation to avoid dangers associated with fault currents. Marconite Earthing by Intertech protects both equipment and people against dangerous step & touch voltage. A low resistance Earth Termination System aims:
In the year 2011, InterTech introduced World's Best and Sustainable Earthing Solution Marconite conductive aggregate in India, which is a result of joint research & development, carried out by Mr. Guglielmo Marconi's company Marconi Company Ltd & PMC in the early seventies. It is specifically developed to meet the requirements of Most Complex types of electrical earthing applications like that of power stations, buildings, railways, industrial complexes, water plants, gas and electrical systems etc.
Marconite is electrically conductive black granular material, used as backfill material to enhance the effectiveness of the earth electrodes to achieve durable, stable and low resistance performance in all types of soil and difficult ground conditions.
Marconite conductive concrete is one of the most suitable materials for grounding. Electrical engineers have been using it to tackle the toughest soil conditions so as to achieve satisfactory earthing solutions throughout the World for over 50 years.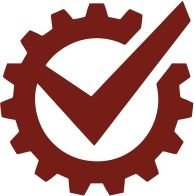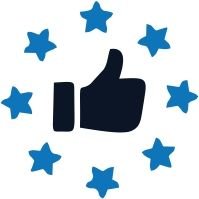 Consistent Client
Satisfaction